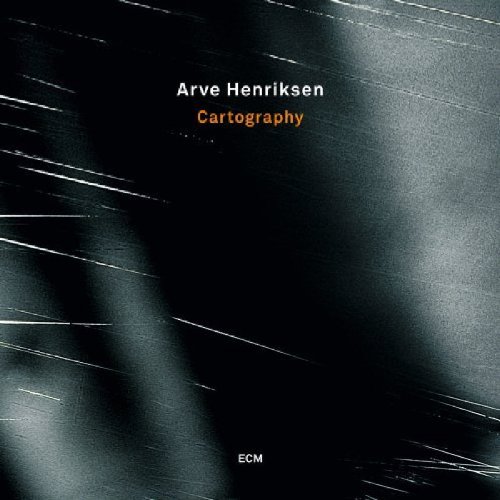 Arve Henriksen released his new album Cartography featuring David Sylvian on 2 tracks. His support is mainly lyrics and an occasional speaker contrbution.
The album is released on 20th October 2008 on MUSIKKOPERATØRENE AS (ECM) and will be released worldwide in November on ECM.
Besides David Sylvian, a lot of well known guest musicians can be heard like Jan Bang and Audun Kleive.
First ECM leader date for the widely-admired Norwegian trumpeter Arve Henriksen, 'Cartography' explores a range of changing, beautiful landscapes with electronic wizards Jan Bang and Erik Honoré and guests such as singers Anna Maria Friman and David Sylvian (here reciting his own poetry). It's very "visual" music, like soundtracks for unmade films, emphasising melody and atmosphere.
'Cartography' is produced by Jan Bang and Erik Honoré, co-founders of Kristiansand's Punkt Festival, location for several of these recordings. The pair have collaborated for many years – they work as a duo also called Punkt and as a travelling remix unit. As shapers of soundscapes they are in search of a relaxed yet intense openness, a description that can be applied to the music here. Much of the music is freely created but its particular freedoms are applied to horizontal movement: Heniksen's trumpet glides over the changing terrain created by his associates. Amongst the many guests is singer David Sylvian, making his ECM debut reading two of his poems; Trio Mediaeval are sampled on the track "Recording Angel", and Anna Maria Friman sings on "Famine's Ghost".
Personnel:
Arve Henriksen – (trumpets, voice), with: Jan Bang – (samples), Erik Honoré – (synthesizer), Audun Klieve – (percussion), Eivind Aarset – (guitars), Anna Maria Friman – (voice), David Sylvian – (speaker) and others