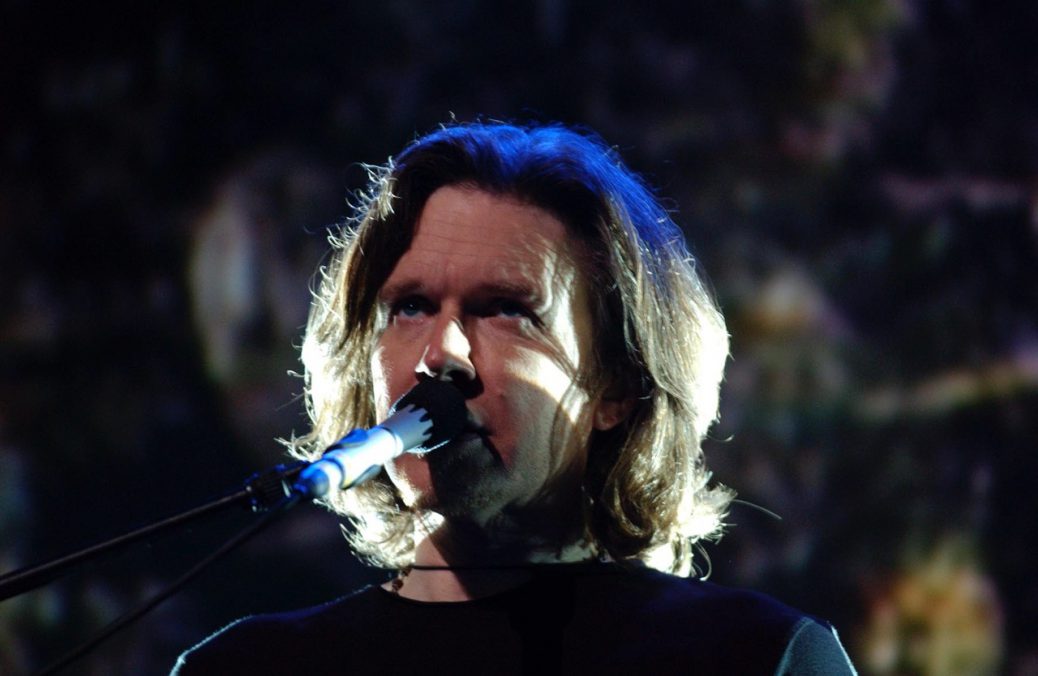 September 28, 2003
September 28, 2003
Setlist:
Blemish
The Good Son
The Only Daughter
The Heart Knows Better
She Is Not
Late Night Shopping
How Little We Need To Be Happy
A Fire In The Forest
The Other Side Of Life
When Poets Dreamed Of Angels + Cries And Whispers (medley)
The Shining Of Things
Blue Skinned Gods
Praise
Maria
Wasn't I Joe?
1st Encore
World Citizen
2nd Encore
Jean The Birdman
Picture © 2003 by Reto Oeschger (from newspaper "Tages Anzeiger"). Kindly provided by Simon Netzle.
Review:
Because this wasnt on the official website we nearly missed it… ok, we would have travelled north to Frankfurt but never the less… just dont expect the place to be full if you don't tell anyone. Your loss our gain. The concert was intimate with perhaps 250 guests. As with just about everyone in the forum I have been a fan for 20 years. The wife came along expecting to have problems with the difficult stuff (as I do). The result was beyond my (and her) expectations. Ok so the Bailey stuff is difficult: – no "tune" being apparent. This was all forgotten straight away once the only the only daughter was played. This is a style which will end up in the charts in the within the next year I am sure. Highlight probable the other side of life which was so different I didnt realise at first. The hour and a half went by in a tick..Do we really have to wait another 4 years for he next? Please let us know in advance….