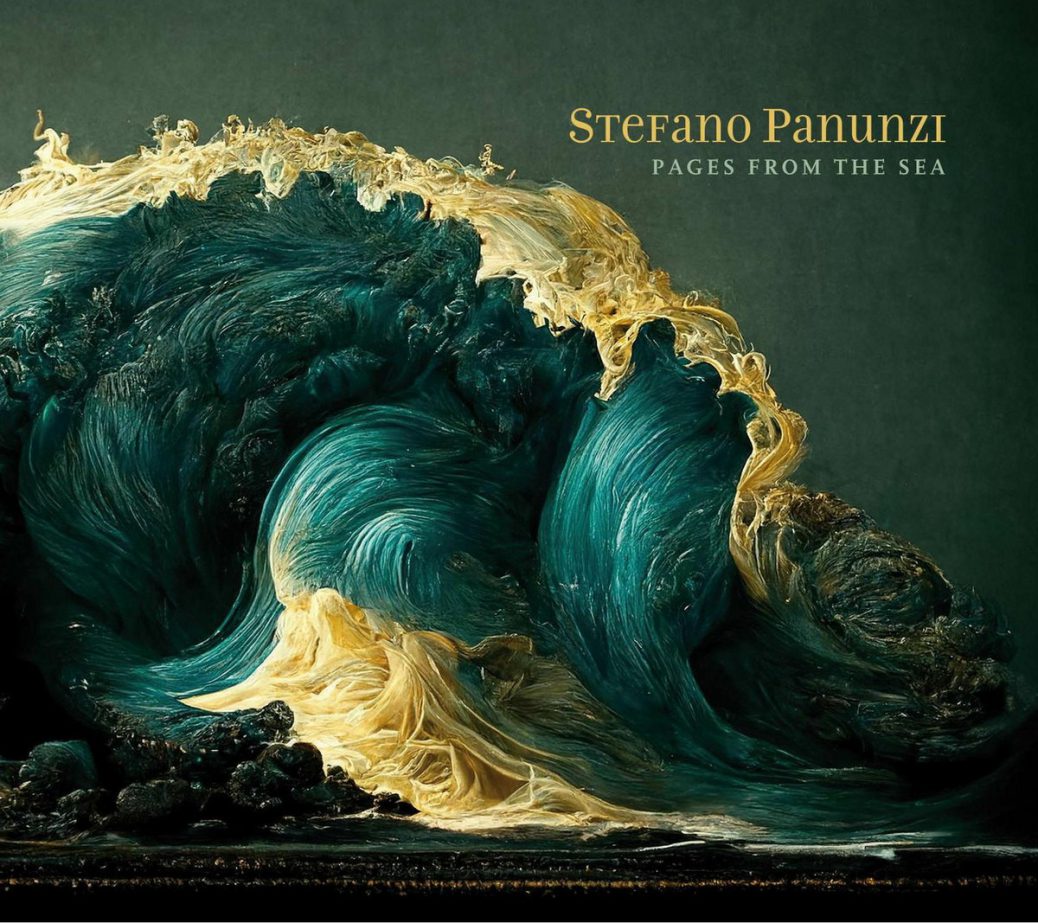 Published at April 21, 2023
From Progarchives.com review by BrufordFreak
Some great, lush prog music from Italian keyboard wizard (and former FJIERI leader) Stefano Panunzi. Stefano has employed quite an array of prog all-stars to render his compositions as fully-dimensional as could possibly be done, including Jakko M. Jakszyk, Pat Mastelotto, Markus Reuter, LE ORME and MARCO MINNEMAN bassist Fabio Trentini, ECHOTEST, TROOT, and LA BOCCA DELLA VERITÀ drummer Alessandro Inolti, FJIERI's #2, guitar and bass player Nicola Lori, as well as lont-time collaborator Mike Applebaum on trumpet.
1. "Which Trust?" (5:50) I really like the sound palette here: the guitar, bass, drums, and Mark ISHAM-like flugelhorn work together so perfectly–like a STICK MAN ("Scarlet Wheel") or DAVID TORN/DAVID SYLVIAN or even NO-MAN song. The keyboard palette is definitely rooted in the Smooth Jazz/Prog Jazz Fusion of 1980s. I don't know how they mix that bass so far forward without loosing some of the balance at the high and low ends. Awesome! One of the coolest songs I've heard all year! (9.75/10)
2. "Not Waiving, but Drowning" (5:30) the first of the three songs on which Jakko Jakszyk lends his vocal talents to, it's a nice prog vehicle in the vein of DAVID SYLVIAN or PHIL COLLINS's early solo material. (Are these Steve Jansen/Phil Collins-like drums programmed?) I love Nicola Lori's Mick Karn-like fretless bass and his Daryl Stuermer-like guitar play. What a talent! (9/10)
3. "The Secret" (5:16) Sunao Inami's electronic programming hits a chord straight on, then the music slips more into the realm of Torn/Sylvian/Levin. Very nice bass play (and sound) from Fabio Trentini–and nice drum play from Alessandro Inolti. (9/10)
4. "The Sea" (6:24) Peter Goddard on lead vocals with a lot of FRIPP-like sustained infinity guitar play beneath over what could very well be a very pleasant, lush TONY PATTERSON-like music and soundscape. (9/10)
5. "You and I" (4:37) this time Robby Aceto's gravelly voice leads the lyrical delivery over some more awesome Isham/Sylvian/Torn/Levin music. Robbie Robertson's self-titled album from 1987 also comes to mind–especially the proggier songs. Also early TALK TALK. Though a bit too-radio friendly, this is my favorite song on the album. (10/10)
6. "Steel Wave" (6:03) Wow! Am I hearing someone trying to replicate JOHN MARTYN's "Big Muff" Echoplex soundscape?–and then taking it further: modernizing it with some AMAZING keyboard work. Awesome! Great drumming from Cristiano Capobianco. As much as I LOVE this song, at the same time, it makes me appreciate even more the genius of John Martyn. (9.5/10)
7. "Every Drop of Your Love" (6:19) Jakko's second lead vocal. (He sounds so much like a cross bewteen Janis Ian and David Sylvian!) Pat Mastelloto's drumming is definitely an overkill–a detriment to the overall feel of the song–which is fueled by some really beautiful melodies. The uncredited wah-guitar also feels a bit out of place. There is something weak in either the lyrics or Jakko's vocal delivery. (8.666667/10)
8. "Swimming to Sea" (6:14) I hear and feel a little kinship to T's Thomas Thelen in this music, in Robby Aceto's vocal performance here. Beautiful sound and instrumental palette molded into a very dreamy, comforting listening experience. Big kudos to the mixing and playing of Fabio Fraschini's bass. This song makes me realize how much T might benefit from making his long, dense, and meandering songs into shorter forms. (9.25/10)
9. "I'm Feeling So Blue" (5:49) a very pleasant instrumental romp through the countryside with multiple keyboards driving, fueling, and providing the carriage for the trip. My favorite instrument present, however, is Mike Applebaum's sublime "Adult Contemporary Jazz" flugelhorn. Unfortunately, I'm a sucker for lush, melodic Smooth Jazz. (9/10)
10. "Those Words (Words Are All We Have)" (5:16) another smooth, melodic vehicle for a Jakko Jakszyk vocal. Here he sounds surprisingly like Kenny Loggins. (8.75/10)
11. "An Autumn Day" (5:32) a fuller, more potent song than the previous four, Markus Reuter's Warr guitar and vocalist SiRenée make their mark quite overtly. I find it interesting the Stefano gives more space for Markus' guitar solos than for SiRenée's voice. Other than the interesting shift in motifs at 3:55, this is nice but there's nothing too extraordinary here. (8.75/10)
12. "The Sea Woman" (4:23) another gorgeously cinematic opening (reminding me of some of Ennio Morricone's more soothing pieces). Programmed drums enter after half a minute as layers of synth washes and, later, piano join in. The piano becomes quite dramatic (and domineering) at the 1:45 mark but then backs off to let the layered synth strings do their majestic magic. I'm reminded of my Buddha Lounge CD collection–many of the artists of whom came from Italia. It's really a great song; I'm just not sure that it's really prog. (9/10)
The average soundscapes created here by Stefano and his amazing keyboard play coupled with the outstanding bass and drum sounds he's hired make this album something quite special to me–soundscapes that fit right in with some of my favorite albums of my life.
A-/five stars; a minor masterpiece of lush progressive rock music; if you like the lush soundscapes that David Sylvian, Mark Isham, David Torn, Tony Levin, and Thomas Thelen have created over their brilliant careers, you'll probably like this album very much!
Buy at Bandcamp