Released at June 23, 2004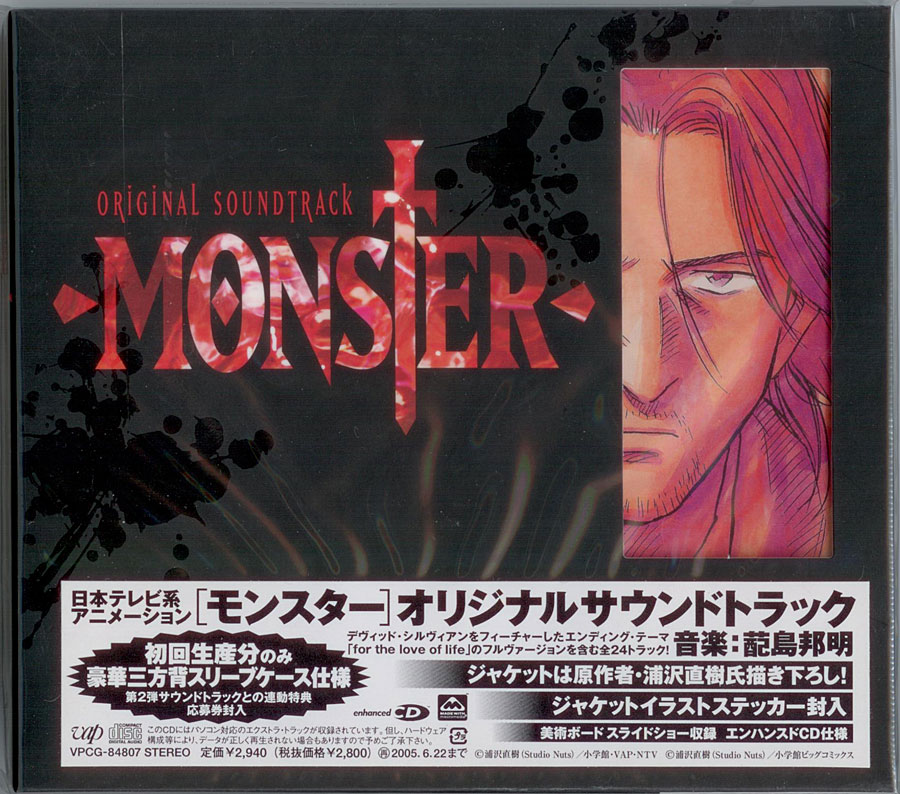 David Sylvian & Haishima Kuniaki
Lyrics
And slowly, you come to realise
It's all as it should be
You can only do so much
If you're game enough
You could place your trust in me
For the love of life
There's a trade off
We could lose it all
But we'll go down fighting
And what of the children?
Surely they can't be blamed
For our mistakes?
And slowly I've come to realise
It's all as it should be
That hiding space
A lonely place
How can the right thing be so wrong?
I've found mistakes
Where they don't belong
For the love of life
We'll defeat this
They may tear us down
But we'll go down fighting
won't we?
Ending Theme to "MONSTER"
For The love Of Life is the title of the track that David wrote for animated TV version of one of the most successful Manga comic series ever printed. "Monster" is the work of acclaimed Manga author Naoki Urasawa. The animation series starts on April 6th in Tokyo and its surrounding area, while in other areas it starts on April 12. It was limited to Japan only.
In the credits of the TV-series the following credits are given:
"for the love of life"
lyrics & vocals by: David Sylvian
composed by: David Sylvian & Haishima Kuniaki
music by: Haishima Kuniaki
Ending Theme to "MONSTER"
David wrote in the booklet:
I was attracted to the Monster material by the moral dilemma faced by its central character.
The calm surface of the music giving way to darker undercurrents signifying the conscience of the lead protagonist and the themes of morality, fate, resignation, and free will.
David Sylvian
Gallery