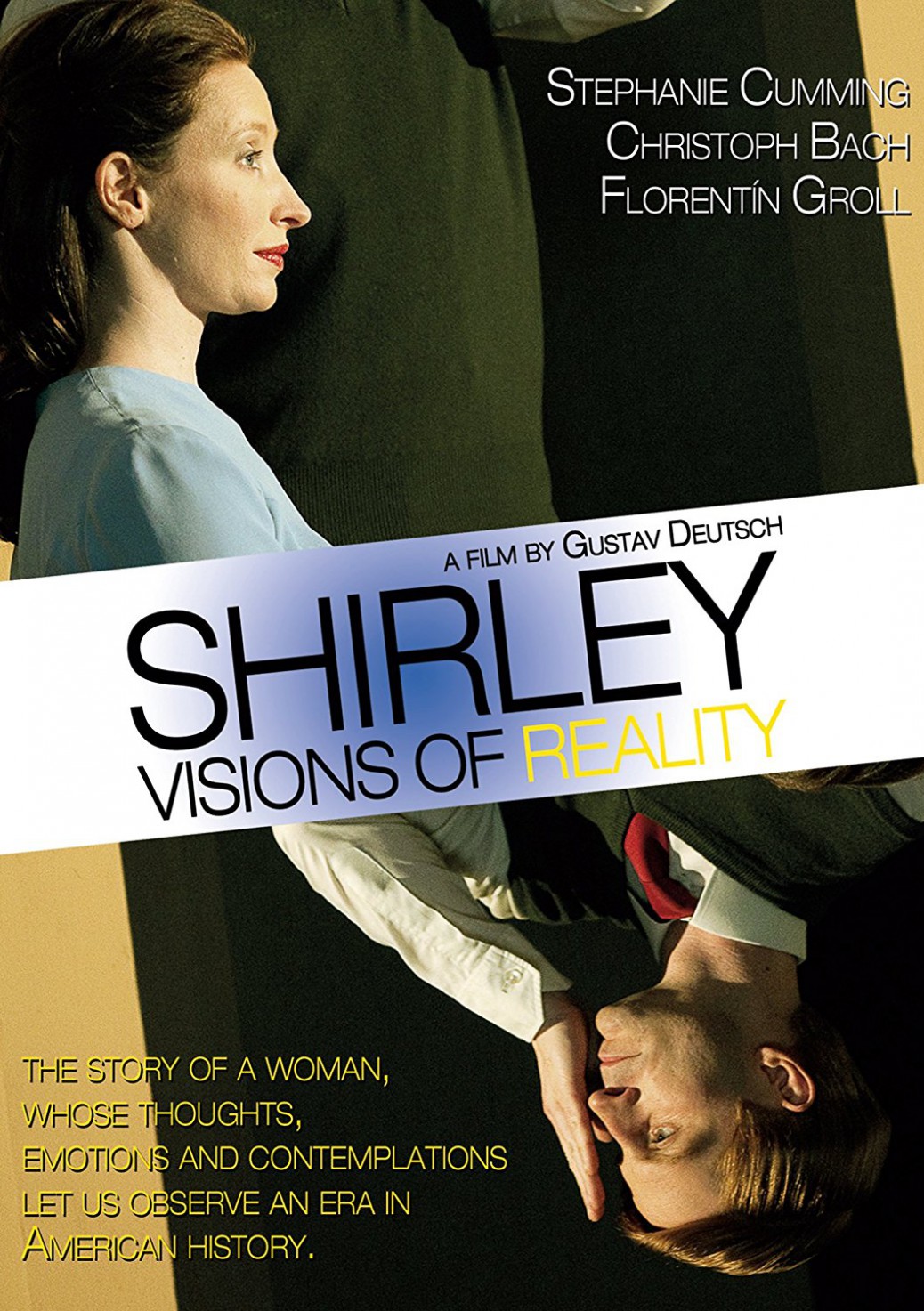 Music by Christian Fennesz and David Sylvian is used as the soundtrack of the Austrian movie Shirley – Visions Of Reality.
Christian Fennesz made a larger contribution that David to this soundtrack and they did write one song for the film which eventually became I Should not Dare.
Two other previously released Sylvian tracks were licenced for the soundtrack – Small Metal Gods and The Department of Dead Letters.
About Shirley – Visions Of Reality
from hollywoodreporter.com:
The Bottom Line
An impressive cinematic recreation of images and moods for Hopper cognoscenti, it more controversially puts the American realist's work in a social, political and cultural context.
Thirteen works by popular American painter Edward Hopper spring to life in this experimental Austrian tour-de-force.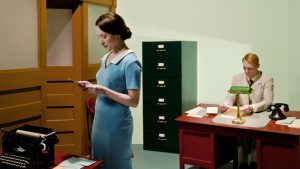 Iconic American painter Edward Hopper is such a household god that oil-on-canvas reproductions of his work are sold online; why not, then, attempt to bring his art to life through the magic of cinema? In Shirley, Visions of Reality, Austrian filmmaker, architect and experimental artist Gustav Deutsch scores a remarkable success in reproducing 13 of Hopper's most famous oil paintings on film, setting off his own meticulous production design with the brilliant lighting by cinematographer Jerzy Palacz.
More controversially, he connects the paintings through the fictitious story of a red-haired New York actress who leads the viewer through America's wars and social history from 1931-63. The highly political dimension Deutsch adds to Hopper's work risks enraging some and boring others. Yet if one allows the filmmaker the artistic license to experiment with a unique interdisciplinary art project, and to weave his own story around another artist's ambience, Shirley opens up these 20th century American scenes to alternate interpretations. In any case, this feature-length film composed of nearly static tableaux vivants is earmarked for art museums, many of whose patrons are likely to find it beguiling.
We first meet Shirley (Canadian-born dancer and choreographer Stephanie Cumming) aboard a train reading a book of Emily Dickinson's poems. The painting it re-creates is Hopper's 1965 "Chair Car" and it introduces several motifs that Deutsch favors throughout the film: incredible colors, strong diagonals, bright lighting, huge empty windows promising a larger world outside the confines of one's own life. The next scene is "Hotel Room" set in Paris in 1931, where our heroine contemplates her return to New York after a European holiday. Though the set ably captures the cramped atmosphere of the painting, in this case it is a less slavish imitation. The space is rationalized somewhat by shifting the window to another wall, and so on.
Deutsch's careful analysis of Hopper's approach to his subjects contributes to the illusion of seeing a movie-size painting as much as the lighting and set design. Often, for instance, the fixed camera has a very voyeuristic feel in observing the girl in her underwear, much like the p.o.v. of a film audience. Not surprisingly (also given that Shirley is supposed to be a professional actress who has worked with groups like the Living Theater) a number of works refer directly to theater and the movies, like "New York Movie" in which we find Shirley "playing the role" (her words) of the bored blonde usherette. In "Intermission" she watches a romantic French movie. "Hotel Lobby" has her reading a Thornton Wilder play in New Haven being directed by Elia Kazan, in which she is to play the part of a maid. In a later tableau, she will be devastated by the news that Kazan has turned in Communist friends to the House Committee on Un-American Activities.
It's a stretch to set Hopper's dreamlike images, frozen between past and present, in a precise historical context, yet each is preceded by a radio newscaster reading the headlines. So pass the Depression, Mussolini and Hitler, the Cold War, Korea, JFK and Martin Luther King, all the way to Vietnam. Though Shirley herself remains timeless and unaging, her earnest interest in the social, political and cultural issues of the day reminds us she is a reflective New York intellectual riding the crest of avant-garde thought, however outdated some of her ideas may seem today.  The curious time warp she lives in creates a strange sense of tension in the quiet film.
Looking like a mysterious cross between Julianne Moore and Jessica Chastain, Cumming uses her very expressive body and eyes to create the mood of each painting. As her silent boyfriend Steve, and later her boss in "Office at Night," German thesp Christoph Bach is a ghostly presence without a line of dialogue.
Working seamlessly with the lighting and sets are the precisely colored backdrops of walls and floors by scenic artist Hanna Schimek and the sensuous costumes of Julia Cepp.
Venue: Berlin Film Festival (Forum), Feb. 9, 2013
Production company: KGP Kranzelbinder Gabriele Production
Cast: Stephanie Cumming, Christoph Bach, Tom Hanslmaier, Florentin Groll, Elfriede Irrall.
Director: Gustav Deutsch
Screenwriter: Gustav Deutsch
Producer: Gabriele Kranzelbinder
Director of photography: Jerzy Palacz
Production designer: Gustav Deutsch
Costumes: Julia Cepp
Editor: Gustav Deutsch
Music: Christian Fennesz, David Silvian (sic)
Sales Agent: KGP Kranzelbinder Gabriele Production
95 minutes.