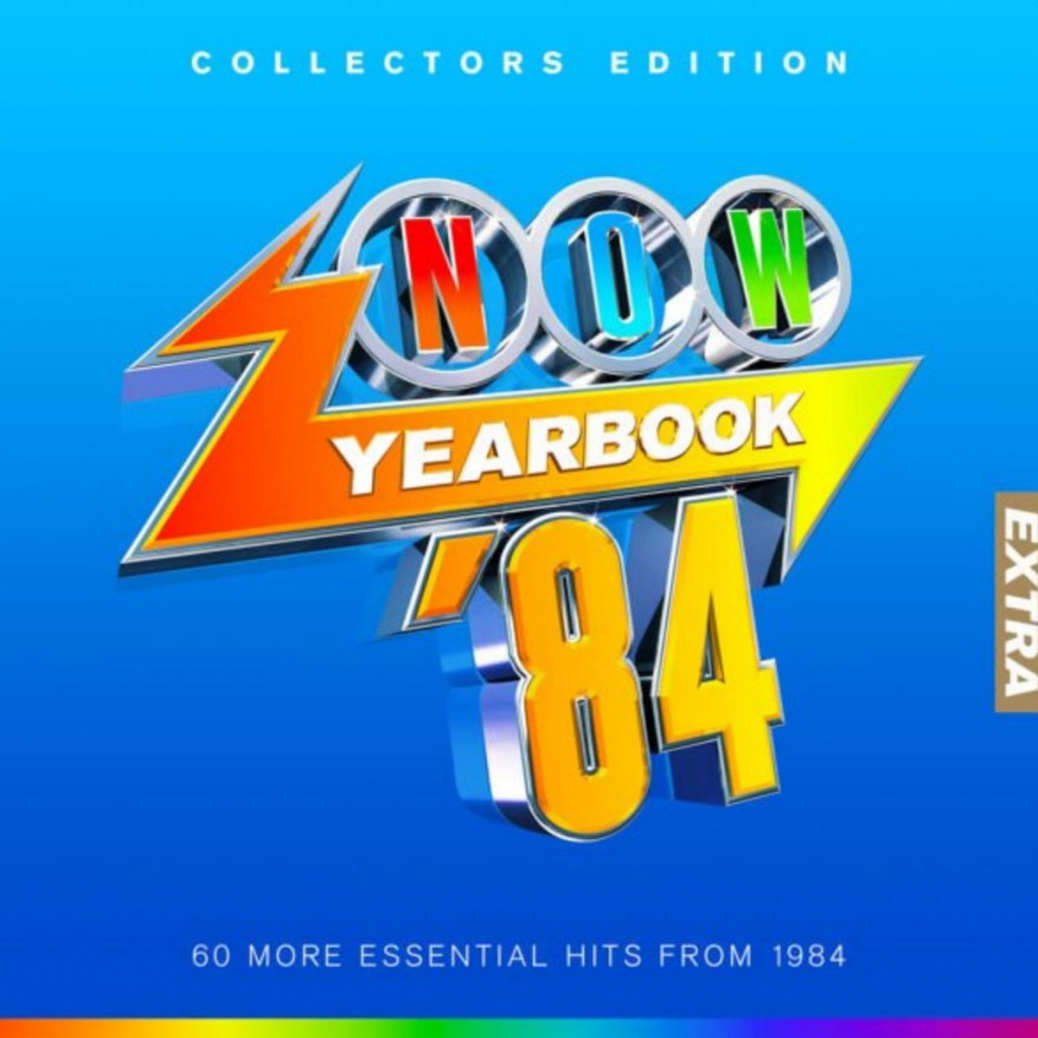 Released at October 29, 2021
In the NOW: Yearbook series, the compilation YEARBOOK 1984 Extra is released in 2021. A 3CD compilation featuring 60 defining hits that ruled the charts in 1984.
These version has The Ink in The Well on their setlist but beware, the 4CD version contain Red Guitar .
This non-deluxe set is a slightly cheaper than the 4CD (Deluxe) set but features a different David Sylvian track.
Tracklist 3CD
CD1

Queen – Radio Ga Ga
Eurythmics, Annie Lennox, Dave Stewart – Sexcrime (Nineteen Eighty-Four)
Sade – Smooth Operator
Paul McCartney – No More Lonely Nights
Tina Turner – Private Dancer
Alison Moyet – All Cried Out
Spandau Ballet – I'll Fly For You
Duran Duran – New Moon On Monday
Culture Club – It's A Miracle
Nik Kershaw – I Won't Let The Sun Go Down On Me
Thompson Twins – You Take Me Up
Hazell Dean – Searchin' (I Gotta Find A Man)
Michael Jackson – Girl You're So Together
Sister Sledge – Thinking Of You
Lionel Richie – Stuck On You
Paul Young – Everything Must Change
The Style Council – Shout To The Top
Shakin' Stevens & Bonnie Tyler – A Rockin' Good Way (To Mess Around And Fall In Love)
Neil – Hole In My Shoe
Toy Dolls – Nellie The Elephant
CD2

Freddie Mercury – Love Kills
The Pointer Sisters – Automatic
Stephanie Mills – The Medicine Song
Dazz Band – Let It All Blow
Howard Jones – Like To Get To Know You Well
Nik Kershaw – Wouldn't It Be Good
Fiction Factory – (Feels Like) Heaven
Orchestral Manoeuvres In The Dark – Talking Loud And Clear
The Human League – Life On Your Own
Wang Chung – Dance Hall Days
Re-Flex – The Politics Of Dancing
Simple Minds – Speed Your Love To Me
Tears For Fears – Mothers Talk
Talk Talk – It's My Life
David Sylvian – The Ink In The Well
The Kane Gang – Closest Thing To Heaven
The Style Council – My Ever Changing Moods
Matt Bianco – Half A Minute
Kool & The Gang – Joanna
Jeffrey Osborne – On The Wings Of Love
CD 3

John Lennon – Nobody Told Me
Elton John – Passengers
Billy Joel – Leave A Tender Moment Alone
Pretenders – Thin Line Between Love And Hate
John Waite – Missing You
ZZ Top – Sharp Dressed Man
Marillion – Assassing
Big Country – Wonderland
The Stranglers – Skin Deep
Lloyd Cole And The Commotions – Perfect Skin
Sandie Shaw – Hand In Glove
Siouxsie And The Banshees – Swimming Horses
Echo And The Bunnymen – Seven Seas
UB40 – If It Happens Again
Julian Lennon – Too Late For Goodbyes
Paul Young – I'm Gonna Tear Your Playhouse Down
Alison Moyet – Invisible
Nick Heyward – Love All Day (And Night)
ABC – S.O.S.
Frankie Goes To Hollywood – The Power Of Love
Gallery
Tracklist