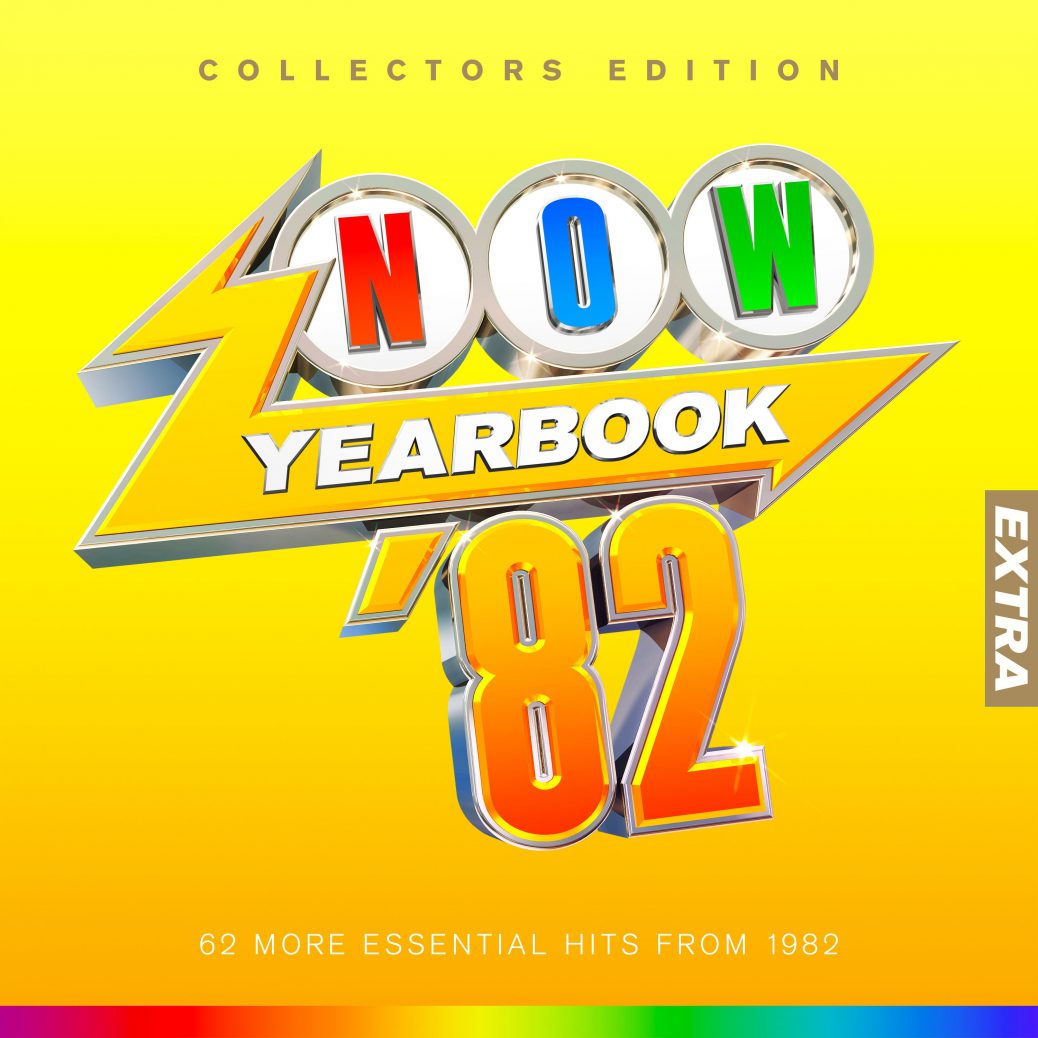 Released at March 18, 2022
Following the recent release of 'NOW – Yearbook 1982', we are continuing the celebration of that phenomenal year of pop with 'Now – Yearbook Extra 1982'; a limited edition 3CD. 62 essential tracks that were not on the standard issue of 'Yearbook 1982'.
This release features David Sylvian & Ryuichi Sakamoto – Bamboo Music but also Japan can be found on this compilation.
1982 saw a huge influx of new synth and pop bands in the charts – with many finding worldwide success complimented by the rise of MTV. s.
Track list
CD 1
Duran Duran – Rio
ABC – Poison Arrow
Adam Ant – Friend Or Foe
Spandau Ballet – Lifeline
Haircut 100 – Nobody's Fool
Culture Club – Time (Clock Of The Heart)
Soft Cell – What?
Japan – Life In Tokyo
Blondie – War Child
ABBA – Head Over Heels
Bucks Fizz – Now Those Days Are Gone
Dollar – Give Me Back My Heart
The Kids From "Fame" – Hi-Fidelity
Shalamar – I Can Make You Feel Good
Junior – Mama Used To Say
Paul McCartney – Take It Away
The Maisonettes – Heartache Avenue
Dexys Midnight Runners – Jackie Wilson Said (I'm In Heaven When You Smile)
Madness – Driving In My Car
Captain Sensible – Happy Talk
Chas & Dave – Ain't No Pleasing You
CD 2
Jennifer Holliday – And I'm Telling You I'm Not Going
Hot Chocolate – It Started With A Kiss
Kool & The Gang – Let's Go Dancin' (Ooh La, La, La)
Shalamar – There It Is
Modern Romance feat. John Du Prez – Cherry Pink And Apple Blossom White
Shakatak – Night Birds
Daryl Hall & John Oates – Maneater
Roxy Music – More Than This
Heaven 17 – Let Me Go
Simple Minds – Glittering Prize
Talk Talk – Today
China Crisis – African And White
A Flock Of Seagulls – I Ran (So Far Away)
Blue Zoo – Cry Boy Cry
Thompson Twins – Lies
Classix Nouveaux – Is It A Dream
Visage – Night Train
Trio – Da Da Da I Don't Love You You Don't Love Me Aha Aha Aha
The Human League – Being Boiled
Japan – Nightporter
CD 3
The Clash – Should I Stay Or Should I Go
U2 – A Celebration
Echo And The Bunnymen – Back Of Love
XTC – Senses Working Overtime
The Jam – The Bitterest Pill (I Ever Had To Swallow)
The Stranglers – Strange Little Girl
Mobiles – Drowning In Berlin
David Sylvian & Ryuichi Sakamoto – Bamboo Music
The Psychedelic Furs – Love My Way
The Associates – Club Country
Siouxsie And The Banshees – Slowdive
Altered Images – Pinky Blue
Toyah – Be Proud, Be Loud (Be Heard)
The Belle Stars – The Clapping Song
Monsoon – Ever So Lonely
Bow Wow Wow – I Want Candy
The Go-Go's – Our Lips Are Sealed
Frida – I Know There's Something Going On
Pat Benatar – Shadows Of The Night
John Mellencamp – Jack & Diane
Electric Light Orchestra – Ticket To The Moon
Gallery
Tracklist