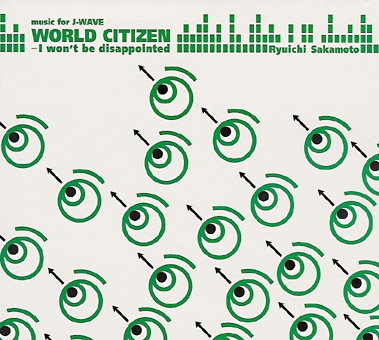 Released at October 1, 2003
Very rare promo released in favor of the 15th anniversary of the Japanese radio station J-Wave.
Extremely rare Japanese promo
How rare can you get them? On a rarity scale from 1 to 10 this one would get an 11!
J-WAVE made only a limited number of copies of this promo CD for the people who came to participate their inner opening party (most of them were invited people of vendors/labels/media) at the J-Wave studios late 2003.
The packaging is very beautiful. The CD resides in a special digi-pack and includes a seperate sheet with the lyrics in Japanese.
Full tracklist:
1. J-Wave introduction featuring Ryuichi Sakamoto announcing:
World Citizen (I won't be disappointed) (short version)
* no track seperation.
Gallery
Tracklist