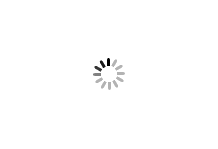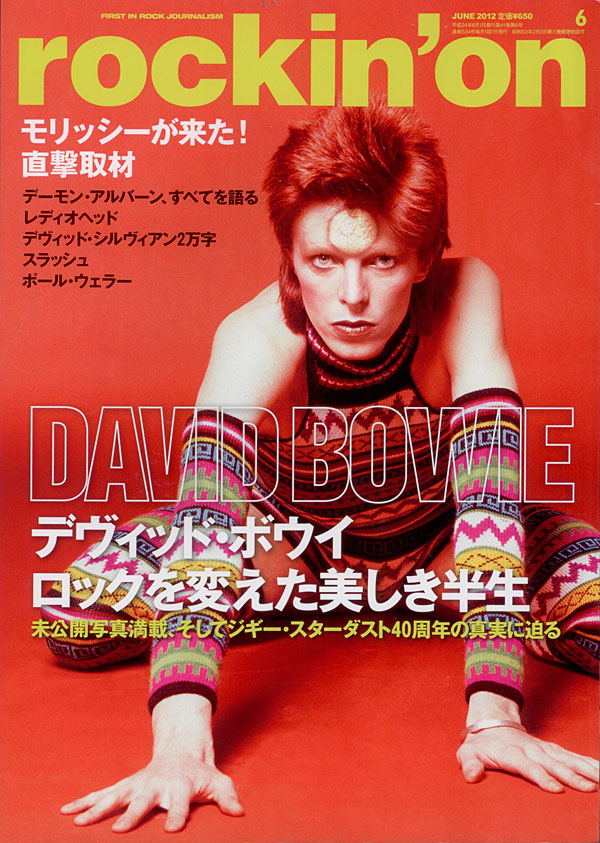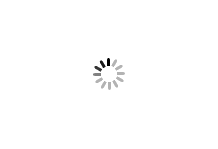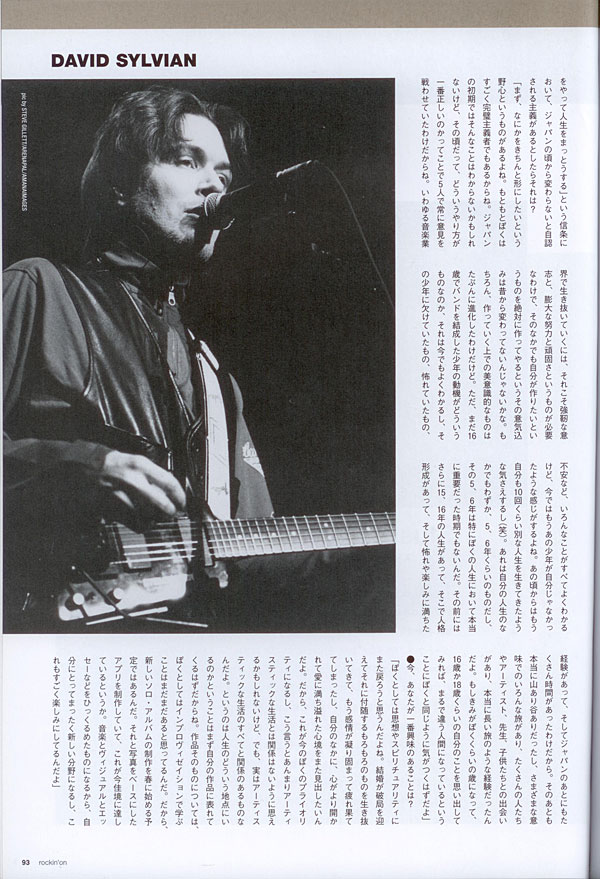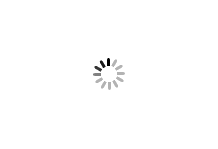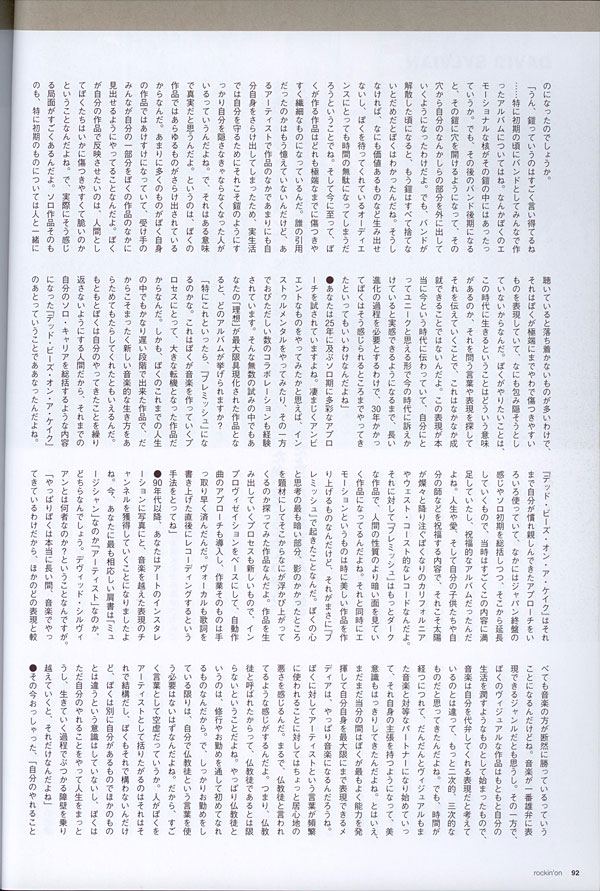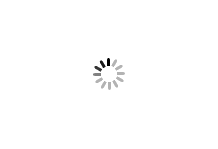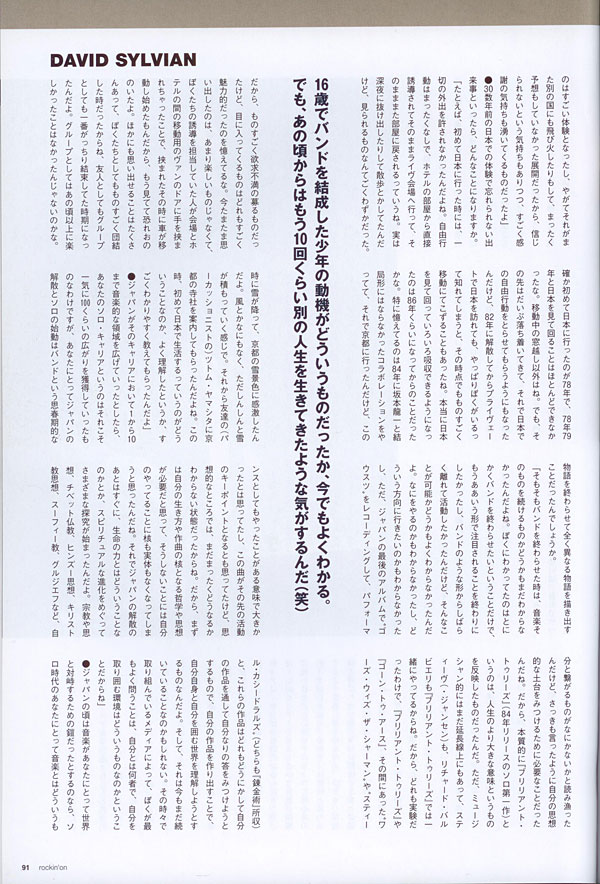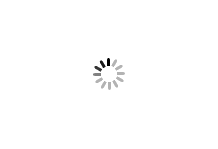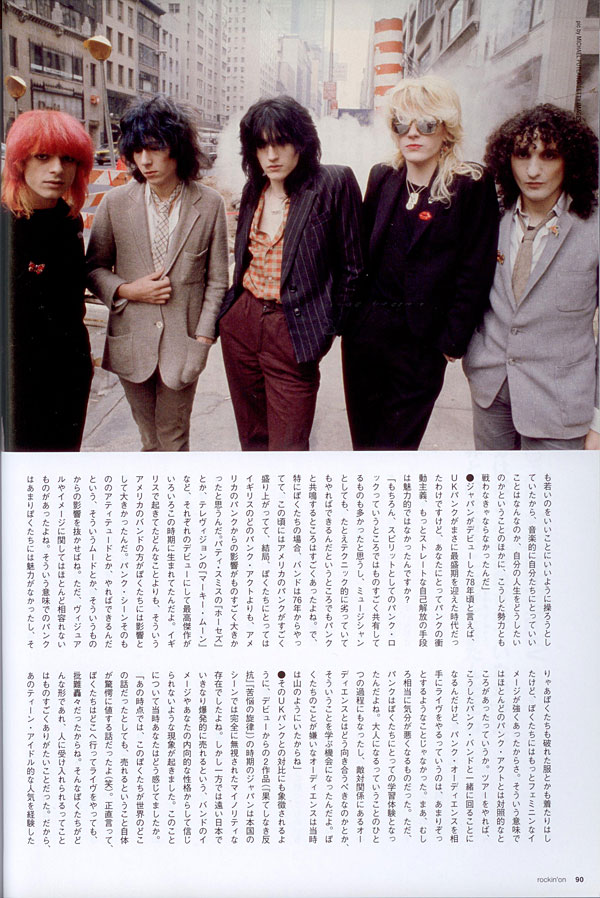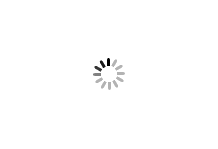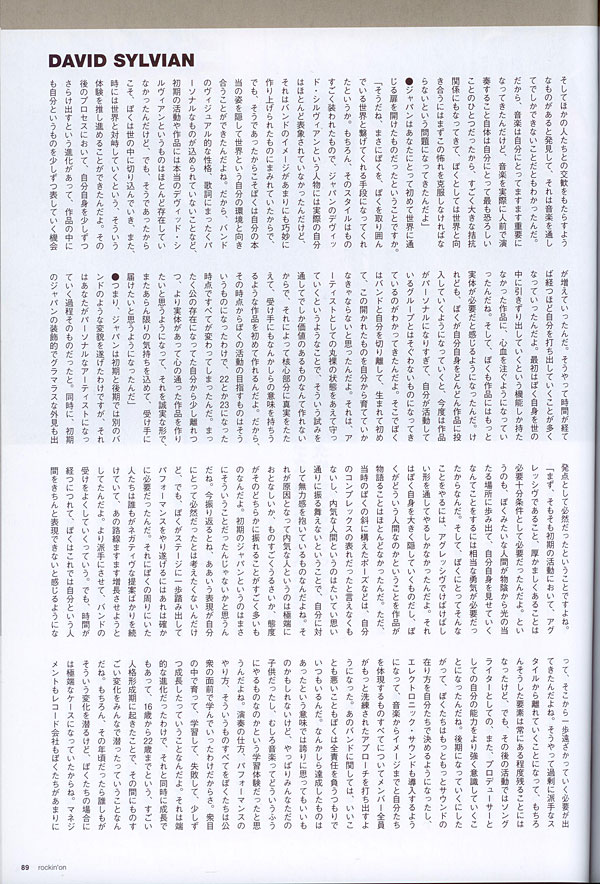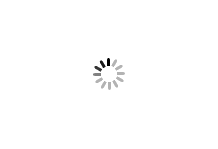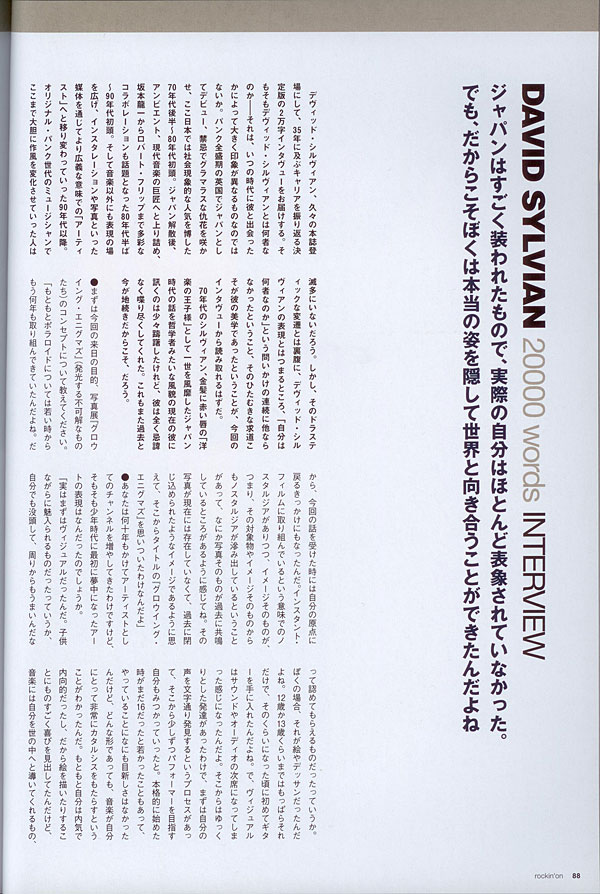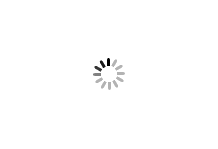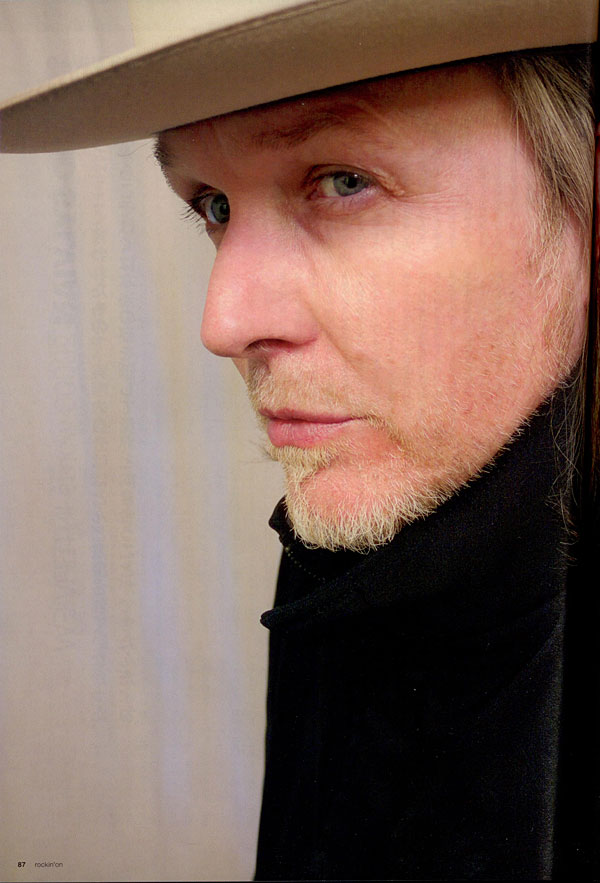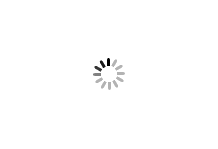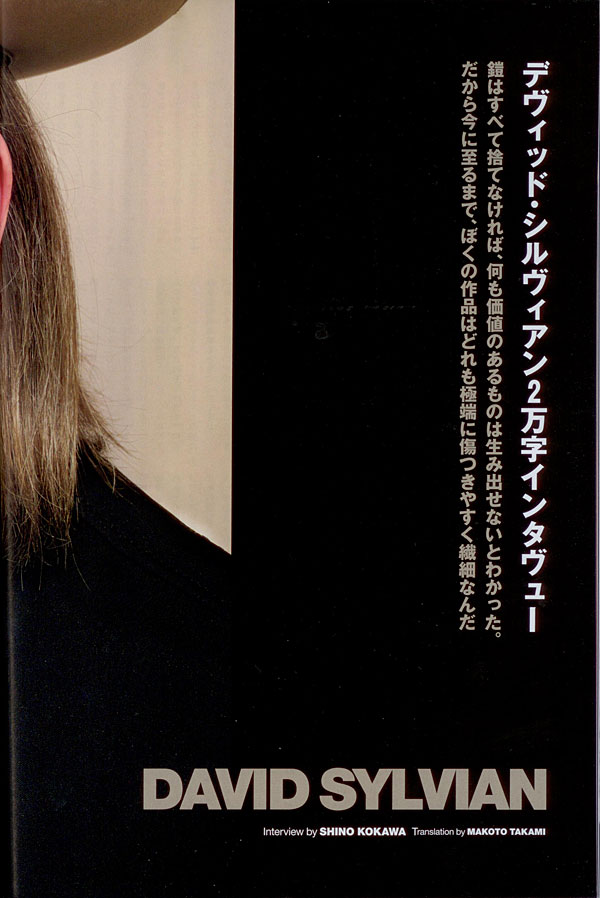 Published at June 1, 2012
Japanese magazine Rockin'On, issue 6 2012. Magazine features an enormous amount of old photography of artist who were mainly popular in the 80's and 90's.
David Sylvian 20000 words interview:
by Shino Kokawa and translated by Makoto Takami.
Below you'll find the article and note that it's read from right to left, so the front cover is here the last page. Published are pages 86-93.
Any help with a translation would be appreciated.
Magazine features an amazing special and photo galleron David Bowie and articles/interviews of Radiohead, Morrissey, The Cribs, Rocket Juice and the Moon, Paul Weller, Norah Jones, Slash, Feeder, Garbage, Squarepusher, Gaz Coombes, The Temper Trap, Keane and various short album reviews.
Thanks to Craig Peacock for providing the magazine.
Gallery