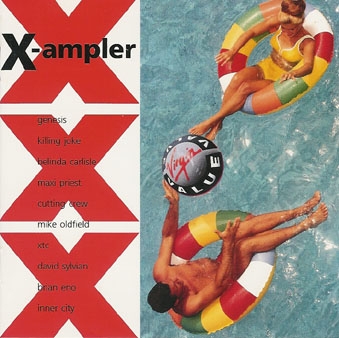 Released at August 1, 1991
This is a CD (VVSAM1) made in the UK and issued by Virgin Records way back in 1991. It features 10 tracks by various artists. It also features a multipage clour booklet with notes/pics about the various Virgin releases.
Tracklist:
Genesis-Turn it on again
Killing Joke- Love Like Blood
Belinda Carlisle-World Without You
Maxi Priest-Some guys have all the luck
Cutting Crew-Iv'e been in Love Before
Mike Oldfield-Mooonlight Shadow
XTC-Seson Cycle
David Sylvian-When Poets Dreamed of Angles
Brian Eno-No One Receiving
Inner City-Big Fun.
Tracklist