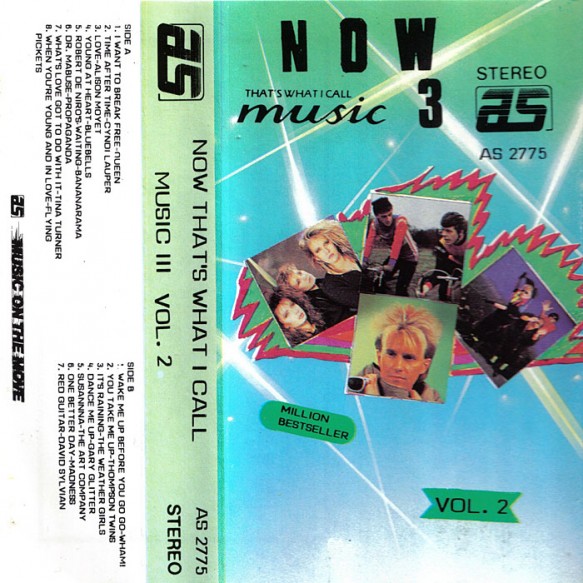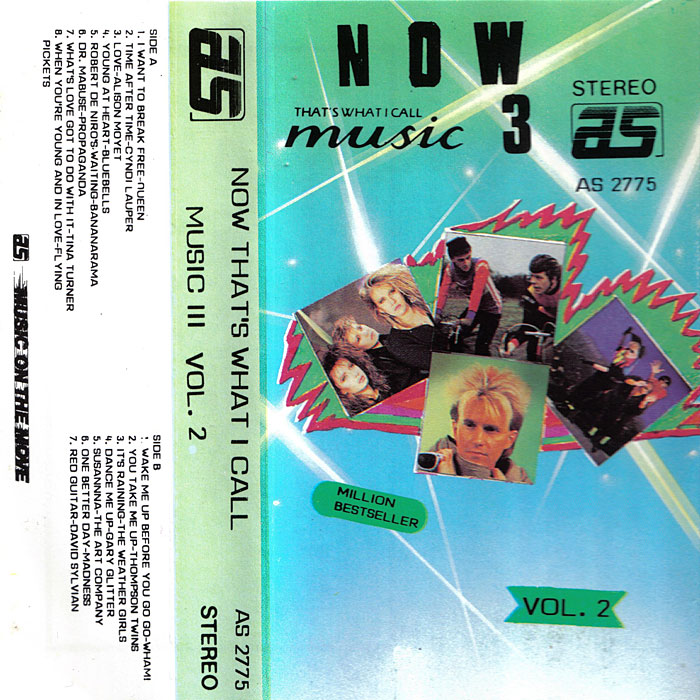 Released at September 6, 1984
Looks like a US cassette release of the famous UK compilation double album.
The cover is very different to the one manufactured in the UK by Virgin Records.
This cassette states 'AS – Music on the Move', however there is no markings of which country it originates from and the year it was manufactured.
Furthermore, there are no copyright markings either. Is it official?
Side A
Queen – I Want To Break Free
Cyndi Lauper – Time After Time
Alison Moyet – Love Resurrection
Bluebells – Young At Heart
Bananarama – Robert De Niro's Waiting
Propaganda – Dr. Mabuse
Tina Turner – What's Love Got To Do With It
Flying Pickets – When You're Young And In Love
Side B
Wham! – Wake Me Up Before You Go Go
Thompson Twins – You Take Me Up
Weather Girls – It's Raining Men
Gary Glitter – Dance Me Up
The Art Company – Susanna
Madness – One Better Day
David Sylvian – Red Guitar
All information and images kindly provided by Stefan C. Attrill
Gallery
Tracklist