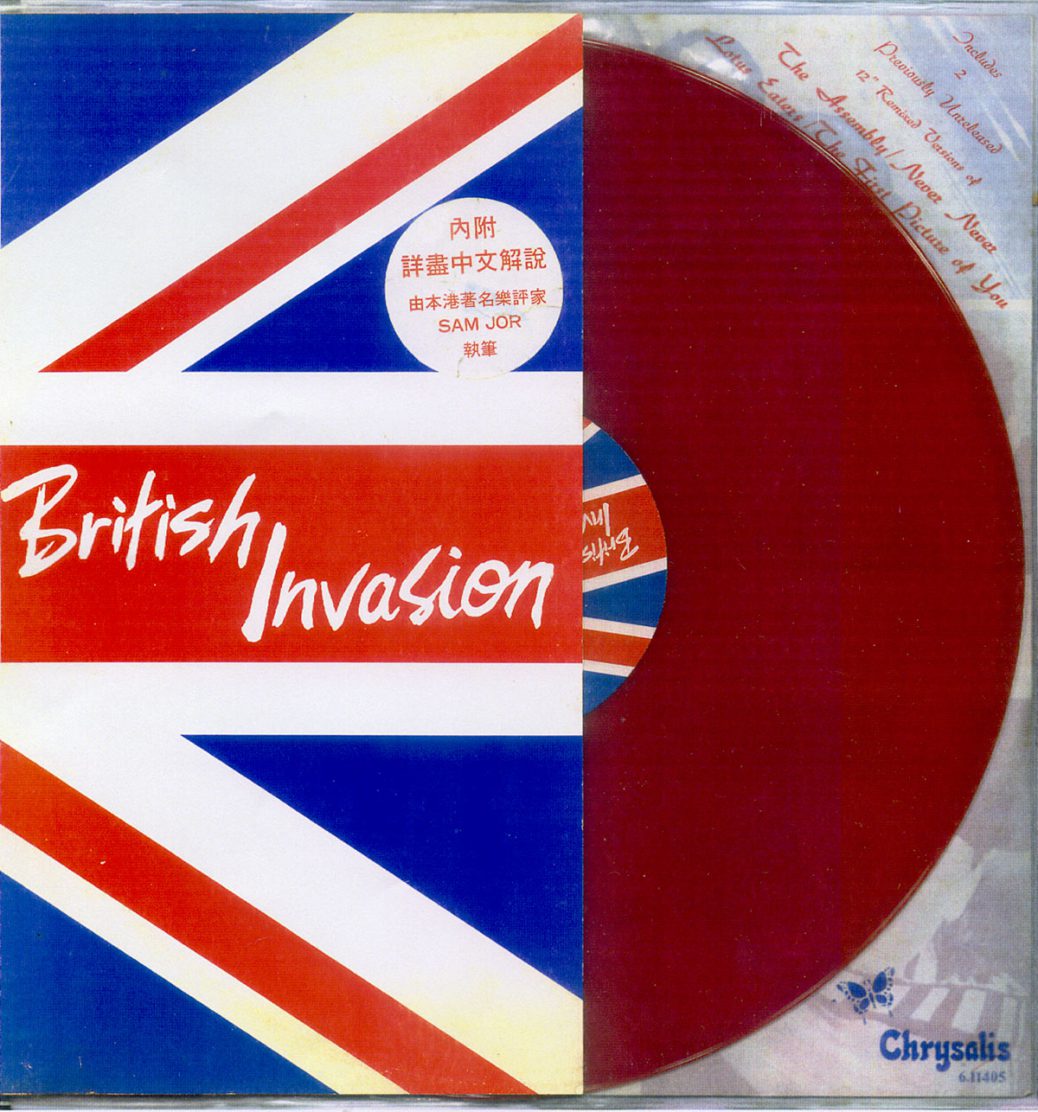 Released at July 12, 1986
A Hong Kong only compilation album on red vinyl. Packed in a special fold-out British flag cover and a PVC inner sleeve.
Note in credits: "Includes 2 previously unreleased 12" remix versions of The Assembly "Never Never" and Lotus Eaters "The First Picture Of You".
Tracklist
Side A
Feargal Sharkey– A Good Heart
Orchestral Manoeuvres In The Dark– So In Love
Marc Almond– The House Is Haunted
China Crisis– The Highest High
Latin Quarter– No Rope As Long As Time
Stephen Tin Tin Duffy– Kiss Me
The Assembly– Never Never (Extended Version)
Side B
Thompson Twins– Don't Mess With Dr Dream
Scritti Politti– Perfect Way
Simple Minds– Alive And Kicking
UB40– Don't Break My Heart
Depeche Mode– It's Called A Heart
David Sylvian– Awakening (Songs From The Treetops)
Lotus Eaters– The First Picture Of You (Extended Version)
Gallery
British Invasion - Hong Kong red vinyl LP

British Invasion - Hong Kong red vinyl LP side A

British Invasion - Hong Kong red vinyl LP side B
Tracklist