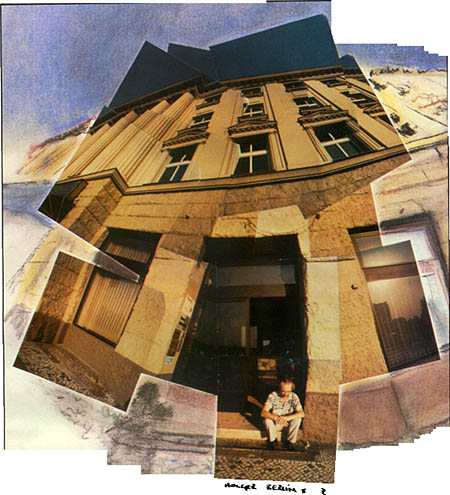 In 1984, a limited edition book of polaroid collages entitled Perspectives was published and this was followed by exhibitions in London, Tokyo, Milan, and Turin.
Like many other artists, Sylvian's interests are not limited to one form of self-expression. He has drawn and painted.since he was a child, and between 1981 and 1984 he became increasingly interested in the practice of photography.
At the end of 1985, a de-luxe edition of "Perspectives" was published in Japan by Sakamoto's Hon Hondo Publishing Company.It was while his photographs were on show in Tokyo that Sylvian was asked to make a 140 minute documentary video, to be loosely based on the exhibition, and his involvement with art and music in general. So he devised, directed and wrote most of the music for what was subsequently released in Japan as Preparations For A Journey.
Read here all about the japanese Perspectives book.